---
This domain is currently being hosted by Acre Technologies
---
Domains, Hosting, and Websites at Acre Technologies
Acre Technologies is your New Zealand local website and IT company. We host domains, build websites, and are a one-stop-shop for all your business and personal IT needs.
See how our web work can help boost your business by visiting our Website and Web Solutions page.
If your business is looking to boost its online presence, maximise SEO marketing techniques, and achieve better client conversions, visit our website and talk to us today about getting your website up and running today.
If you would like a website or a domain please contact us
---
Project Kitchens
Project Kitchens Sell European designed and manufactured kitchens in New Zealand. With Showrooms located in Penrose and Manukau, Auckland, Tauranga, and Hamilton, you can see the quality of the kitchens yourself, or order online with nationwide shipping available.
Visit their page to learn more, see photos of their kitchen and download their free catalogue.
Or use their free 3D Online kitchen design app to design your kitchen layout.
Visit the Project Kitchens website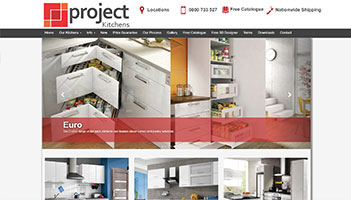 Te Puna Limes
Te Puna Limes produce unique and flavour-filled limes in the Bay of Plenty, New Zealand. They supply nationwide to retailers and wholesalers.
Their limes are unsurpassed in quality, flavour, and size.
Visited their site to learn more about their Te Puna Lime Orchards, and for lime recipes, and to find where to buy fresh Te Puna Limes
Visit the Te Puna Limes website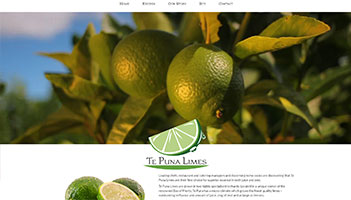 Bay Chainsaws
Bay Chainsaws sell chainsaws and chainsaw parts and accessories on their online web store.
They also repair and service chainsaw, mower and other small engines, with a pickup service available.
Visit their site to view their range and purchase online or call f to book a repair or service.
Visit the Bay Chainsaws website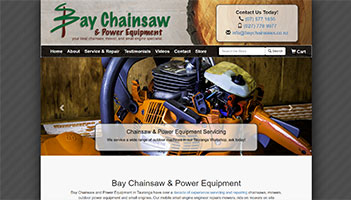 Go Karts Direct
Go Karts Direct Sells powered Go Karts, Go Kart Parts, and a range of electric cycles, caravan covers, and more.
Perfect for the whole family the off-road go karts are available nationwide in their online go kart store for purchase.
Visit their site to browse the online shop or see photos and videos of the go karts in action.
Visit the Go Karts Direct website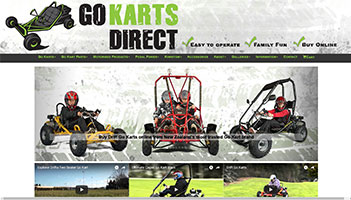 Branding NZ
Brandind NZ came to us with a wordpress website that was really slow and didn't reflective the dynamism of their business. We built them a fast easy to edit site where clients can link through to clothing supplier catalogues.
There are further developments planned for the site in the future.
Visit the Branding NZ website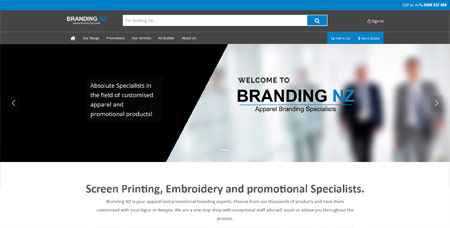 Kiwistow
Kiwistow is a full e-commerce site that Acre provided all the videography and photography for. We have worked closely with this client on a number of websites over the past decade. Our understanding of their businesses aid us with our design.
Small Minute long videos promoting the design features of their electric bikes makes it easy for visitors to appreciate the benefits of each model.
Visit the Kiwistow website