---
This domain is currently being hosted by Acre Technologies
---
Domains, Hosting, and Websites at Acre Technologies
Acre Technologies is your New Zealand local website and IT company. We host domains, build websites, and are a one-stop-shop for all your business and personal IT needs.
See how our web work can help boost your business by visiting our Website and Web Solutions page.
If your business is looking to boost its online presence, maximise SEO marketing techniques, and achieve better client conversions, visit our website and talk to us today about getting your website up and running today.
If you would like a website or a domain please contact us
---
Sollus
Sollus supply cattle stock feed nutrient supplements for Dairy and Livestock farmers across New Zealand.
Visit their site to see how good animal nutrition not only boosts livestock health but can help provide higher output and long-term gains.
Visit the Sollus website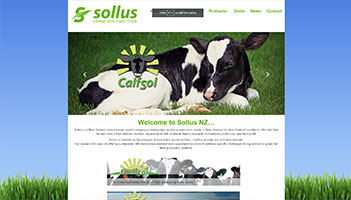 Total Ag
Total Ag supply farm management advice and farm consultancy. They can help with a low cost farming model with long-term security and stability.
Visit the Total Ag Site to see how their help can take the stress out of management and add value to your farm.
Visit the Total Ag website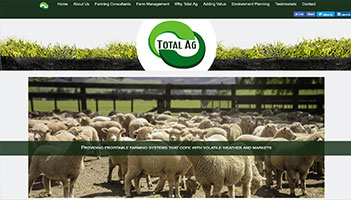 Te Puna Limes
Te Puna Limes produce unique and flavour-filled limes in the Bay of Plenty, New Zealand. They supply nationwide to retailers and wholesalers.
Their limes are unsurpassed in quality, flavour, and size.
Visited their site to learn more about their Te Puna Lime Orchards, and for lime recipes, and to find where to buy fresh Te Puna Limes
Visit the Te Puna Limes website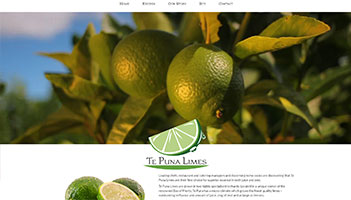 No8 Tours
No.8 Tours is New Zealand's premier travel club for Seniors. When we built their website, we were keen to make it easy for Seniors to navigate and use.
One of the features we added was a 'large type' button so that those with failing eyesight could make the text larger and easier to read. We integrated the companies facebook page onto the home page so that visitors could read facebooks posts directly from the website and added useful suggestions of other tours that patrons may be interested in at the base of every tour page.
Visit the No8 Tours website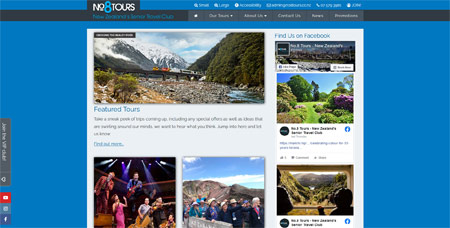 Kiwistow
Kiwistow is a full e-commerce site that Acre provided all the videography and photography for. We have worked closely with this client on a number of websites over the past decade. Our understanding of their businesses aid us with our design.
Small Minute long videos promoting the design features of their electric bikes makes it easy for visitors to appreciate the benefits of each model.
Visit the Kiwistow website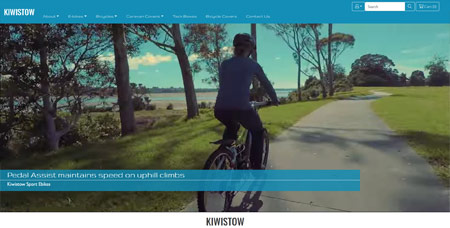 Romani
Romani Farms are leaders in one of NZs most important industries. They have a track record of producing award winning genetics and sell to and support sheep farmers across NZ.
We worked closely with agribusiness writer, Richard Rennie who produced all the copy and guided us as to how best to present all the relevant information to visitors. In addition we used facebook and mailchimp to make contact with all of Romaini's client base.
The logo was created by Acre, using the two things that make Romani recognisable, the Romani Sheep and the Mountain their land sits under.
Visit the Romani website